Meet Dr Pieta Geyser and his team at his clinic and practice
Dr Pieta Geyser obtained his degree as a medical Doctor (MBChB) 1990 at the University of Stellenbosch. He returned to Rustenburg where he grew up and practiced as a GP until 1994.
He specialized as an Obstetrician and Gynaecologist at the University of Pretoria and obtained the degree MMED(O&G) in 1999.
He was awarded the degree FCOG(SA) and declared a Fellow of the College of Medicine of South Africa in April 1999.
Dr Geyser returned to Rustenburg and started his practice as a Specialist in Obstetrics and Gynaecology in September 1999.
He has a special interest in Laparoscopic surgery and attended numerous Post Graduate courses as well as advanced Laparoscopic training in Strasbourg in France. He also attended an advanced Laparoscopic course is Istanbul, Turkey and various local Advanced Laparoscopic workshops.
Dr Geyser has a further interest in Urogynaecologic surgery and underwent further training in Lille-France and attended courses in Copenhagen, Denmark as well as numerous local training courses and workshops.
Dr Geyser also has an interest in Osteoporosis and was certified as a Clinical Densitometrist (CCD) by the International Society for Clinical Densitometry in 2013.
Dr Geyser regularly attends courses and updates to stay up to date with the ever advancing science of Medicine.
Over the past few years he also attended international congresses in Santiago-Chile, Athens-Greece, Kuala Lumpur-Malaysia, Madonna di Campiglio-Italy.
In October 2013 he was admitted as a Fellow in the Infertility Department of Obstetrics and Gynaecology at the University of Stellenbosch where he is set to obtain a Master's degree in Endocrinology and Reproductive Medicine.
His main interest is Infertility and laparoscopic surgery as well as Urogynaecologic surgery.
He married the love of his life Elmien on 16 March 1991. Pieta and Elmien have four children, Carmen, Reinhardt, Karli and Jana.
The team who cares for Dr Geyser's patients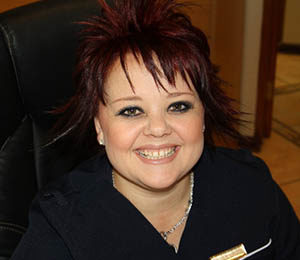 Lorette van Rooyen - Reception
Lorette started working at the practice in 2001 and has a special interest in the clinical side of the practice. She assists with minor procedures and feedback to patients. Lorette is always friendly and tries to comfort patients and guide them in decision making. She is also responsible for theatre booking and arrangements.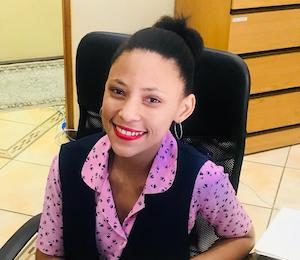 Fozia started working at the practice in 2016 as receptionist. She has proven to be a very important part of the team in her role as receptionist by being friendly and helpful to patients as well as colleagues.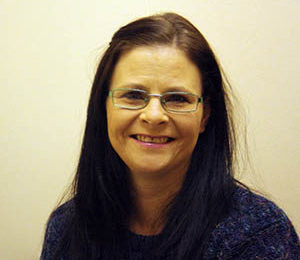 Arnelle Du Plooy - Accounting
Arnelle started working at the practice in 2000 and achieved the designation CFAIcba(SA), TaxTech(SA) in 2013. She is the head of accounting and manager of the practice. Arnelle was awarded the merit of top achiever by Spesnet in their Practice Manager education program.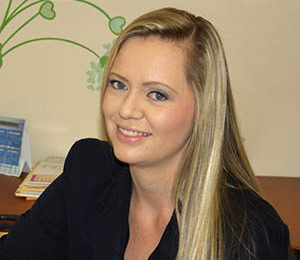 Marinda started working at the practice in 2009 and has proved to be a skilful addition to the administrative side of the practice. She does the billing and can be contacted for any payment or medical aid related queries. Marinda assists our patients with all the administrative documentation.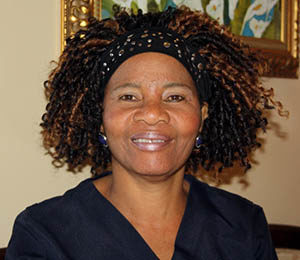 Grace started working at the practice in 2005 and has earned respect by showing perseverance in attaining knowledge by studying and writing the Spesnet exams. Grace keeps our surgery sparkling clean and assists with urine testing and blood pressure measurement.